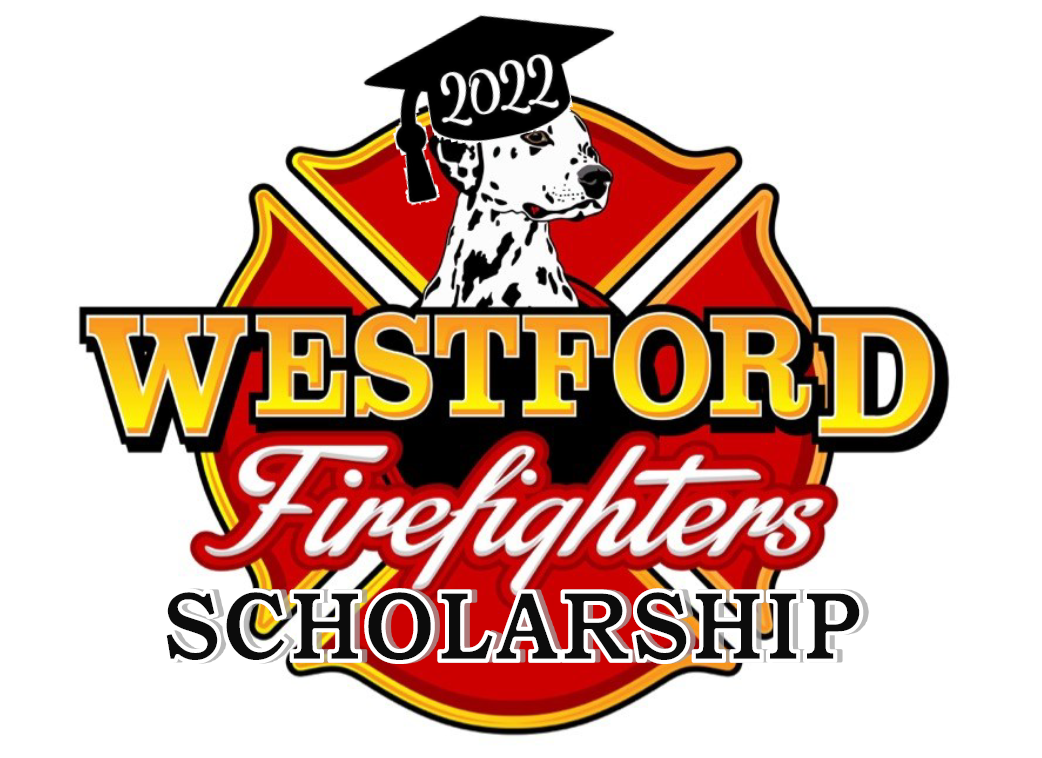 The Westford Firefighters' Association scholarship was initially created to offset the staggering costs of college tuition for those attending college. However, the association recognizes that career paths vary greatly for graduating seniors and higher education comes in many forms. The costs related to these alternative pathways are often an obstacle for students who wish to develop skills in a non-traditional college setting.
We are excited to announce that the association will now consider applicants who are attending secondary education at a college or university, as well as those attending vocational education, trade schools, apprenticeships, non-formal education such as EMT school or other skilled education, and courses that prepare students for a successful and rewarding career.
The ideal applicant will have a close connection to public safety and display the attributes of a community involved citizen. The award will give preference to families of active and retired firefighters. Other factors including GPA, community service hours, volunteer work, and pursuing a career in public safety will be considered. Recipients will be selected by a committee from the Westford Firefighters Association.
Applicants who attend a college or university must present proof of completion of 1 semester to receive the award.
Applicants for these alternative education scholarships must present proof of associated costs to school or class, or a completion certificate to receive the award. For courses incomplete before 12/31 of the following school year, a letter of good standing from an instructor will suffice.
All award amounts will be delivered December 31st of the current year.
The application period is CLOSED for the 22-23 school year!
The application period will open again in February 2024